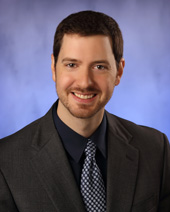 Contact Information
Current Patients: 1-815-235-3165
Prospective Patients: 1-877-600-0346 ext. 965
Fax: 1-815-235-7903
Year Started with FHN:
2017
To request an appointment or send a secure email to Danny Isawi MD, visit MyFHN.

If you haven't enrolled yet, find out more!
Danny Isawi MD
Specialty: Family Medicine
Board Certification: Family Medicine
Location: FHN Memorial Hospital, FHN Family Healthcare Center – Highland View Drive

I believe it's important to build and maintain lasting relationships to best achieve the optimal care for my patients and their families. I'm honored to return to serve my community.
Medical Degree:
Ross University School of Medicine in Miramar, FL
Bachelor's Degree:
Molecular and Cellular Biology from University of Illinois at Urbana-Champaign
Residency:
Union Hospital in Terre Haute, IN
Professional Associations:
American Medical Association
American Academy of Family Physicians
Notable:
Freeport native and Freeport High School alumnus
Volunteered at FHN Memorial Hospital after high school
Served on a mission project in Portsmouth, Dominica, providing preventive medical care and health checks as well as providing educational awareness of geriatric issues
Need help? Finding the right providers for you and your family is an important step in ensuring your best health. If you need help finding a provider, please call us at 1-977-6000-FHN (1-877-600-0346), ext. 965.
Many of our specialty care offices require a referral from primary care for your initial visit, so if you're already an FHN patient you may need to contact your primary care provider for more information. If you're new to FHN or don't have a primary care provider, call the number above and you'll have a primary care appointment before you hang up the phone!* Thank you for choosing FHN!
*Restrictions or requirements of health insurance carriers may apply; eligibility will be confirmed during our conversation with you.